A NEW ROLE OF METFORMIN AS AN EFFLUX PUMP INHIBITOR IN KLEBSIELLA PNEUMONIA
Keywords:
Klebsiella pneumonia, Nosocomial pneumonia, Efflux pumps, Metformin
Abstract
Respiratory tract infections caused by Klebsiella pneumoniae are frequently associated with high mortality and morbidity rates. Treatment of these infections is usually difficult due to the emergence of multiple resistances to antibiotics. Multidrug efflux pumps are greatly involved in antibiotic resistance in Gram-negative bacteria including Klebsiella pneumoniae. In the current study, efflux activity was observed in 93.75% of Klebsiella pneumoniae clinical isolates by the qualitative acridine orange agar method. This finding was further confirmed genotypically by polymerase chain reaction that showed the presence of efflux genes AcrA, AcrB, TolC and mdtk in these isolates. The ability of metformin to inhibit efflux activity was compared with the reference efflux pump inhibitors verapamil and ascorbic acid. Metformin was more active than ascorbic acid and less active than verapamil. Up to our knowledge, this is the first report that shows that metformin has an efflux pump-inhibiting activity in Klebsiella pneumoniae.
Downloads
Download data is not yet available.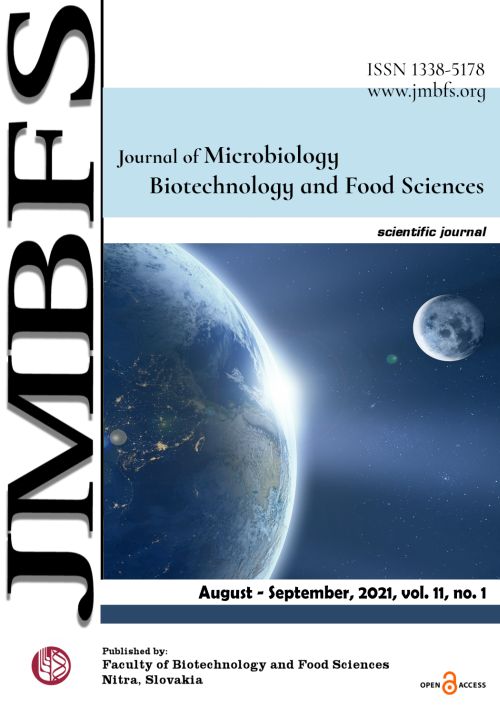 Downloads
How to Cite
Abbas , H. ., Shaker, G. ., Khattab, R. ., & Askoura, M. (2021). A NEW ROLE OF METFORMIN AS AN EFFLUX PUMP INHIBITOR IN KLEBSIELLA PNEUMONIA. Journal of Microbiology, Biotechnology and Food Sciences, 11(1), e4232. https://doi.org/10.15414/jmbfs.4232
License
Copyright (c) 2021 Journal of microbiology, biotechnology and food sciences
This work is licensed under a Creative Commons Attribution-NoDerivatives 4.0 International License.
Received 2021-01-19
Accepted 2021-02-15
Online Published 2021-08-01