INCLUSION BODIES IN BIOTECHNOLOGY
Keywords:
inclusion bodies, protein aggregation, biotechnology, antimicrobial peptides, biomedicine
Abstract
Protein aggregation is commonly observed phenomenon occurring during production of recombinant proteins in genetically engineered organisms over-expressing foreign genes. Aggregation of such recombinant proteins often leads to the formation of insoluble protein clusters named inclusion bodies (IBs). Although usually considered as waste by-products of protein production, over the last decade, this general misconception has been questioned by various studies. Gradual understanding of the structural, molecular and physiological features has revealed promising potential of these so far undesirable cellular products. In the present review we summarize basic characteristics of IBs, their use in antimicrobial peptides production and in various biotechnological fields, including tissue engineering, drug delivery and biocatalysis.
Downloads
Download data is not yet available.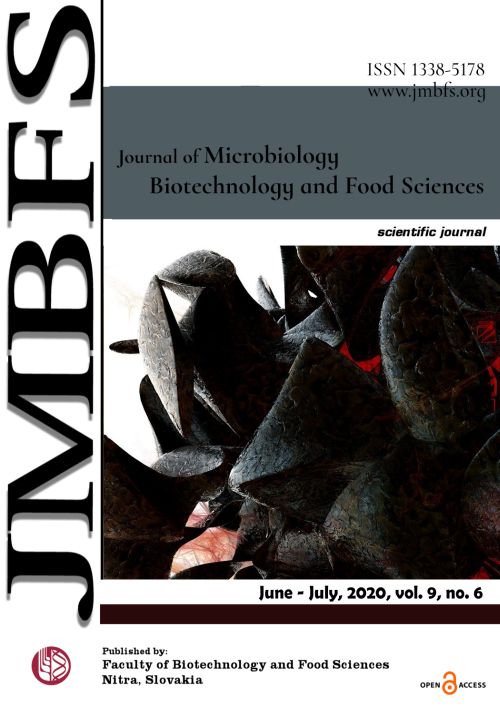 Downloads
How to Cite
Romana Köszagová, & Jozef Nahálka. (2021). INCLUSION BODIES IN BIOTECHNOLOGY. Journal of Microbiology, Biotechnology and Food Sciences, 9(6), 1191–1196. Retrieved from https://office2.jmbfs.org/index.php/JMBFS/article/view/4515
License
Copyright (c) 2020 Romana Köszagová, Jozef Nahálka
This work is licensed under a Creative Commons Attribution 4.0 International License.
All papers published in the Journal of Microbiology, Biotechnology and Food Sciences  are published under a CC-BY licence (CC-BY 4.0). Published materials can be shared (copy and redistribute the material in any medium or format) and adapted (remix, transform, and build upon the material for any purpose, even commercially) with specifying the author(s).