PURIFICATION AND ANALYSIS CATALYTIC FUNCTIONS OF RECOMBINANT INFLUENZA VIRAL POLYMERASES
Keywords:
Cap-snatching, 293T cells, transcription, purification, viral polymerase
Abstract
Polymerase of influenza virus is made up of three subunits PB1, PB2, and PA, which are involved in viral genome transcription and replication.  Purification of sufficient amounts of viral polymerase is essential to understand the catalytic function of viral polymerase. In this study, we generated a viral polymerase expression system in human embryonic kidney 293T cells (293T cells). The cDNAs for RNA segments 1, 2, and 3, which encode for PB2, PB1, and PA proteins, respectively, were integrated into the mammalian expression plasmids pCAGGS to simultaneously express all viral polymerase proteins in 293T cells. We purified the recombinant polymerases of human influenza virus A/PR/8/34 (H1N1) (PR8) and avian influenza virus A/Turkey/England/1969 (H3N2) (TE) using anti-FLAG M2 affinity resin. After confirming trimeric complexes, enzymatic properties of recombinant polymerases were characterized, including model viral RNA binding, in vitro transcription assays, and cap-snatching activity upon addition of cap1-70 mer vRNA as substrate. Taken together we conclude that 293T cells are a suitable expression system for sufficient amount isolation of functional recombinant influenza viral polymerases with 95% of purity.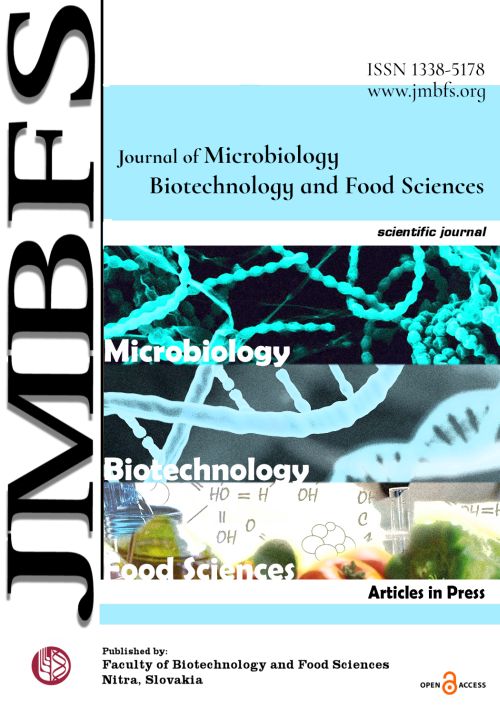 Downloads
How to Cite
Nguyen, K. T. ., Tran, H. M. ., Trieu, A. T. ., Nguyen, V. T. H. ., Nguyen, H. M., & Tran Vinh Phu, P. (2021). PURIFICATION AND ANALYSIS CATALYTIC FUNCTIONS OF RECOMBINANT INFLUENZA VIRAL POLYMERASES. Journal of Microbiology, Biotechnology and Food Sciences, e4954. https://doi.org/10.15414/jmbfs.4954
License
Copyright (c) 2021 Khanh Tan Nguyen, Hung Manh Tran, Anh Tuan Trieu, Van Thi Huynh Nguyen, Hoang M. Nguyen, Phu Tran Vinh Phu
This work is licensed under a Creative Commons Attribution-NoDerivatives 4.0 International License.
Received 2021-06-28
Accepted 2021-09-23
Online Published 2021-10-12