OPTIMIZATION OF SHOOT INITIATION USING RESPONSE SURFACE METHODOLOGY AND CALLUS MEDIA STANDARDIZATION FOR MICROPROPAGATION OF CENTELLA ASIATICA
Keywords:
Callus induction, Centella asiatica, Micropropagation, Optimization, Response surface methodology
Abstract
Centella asiatica, a medicinal herb consumed as a food supplement and used in traditional and folklore medicine is being overexploited for its therapeutic properties. Lack of adequate cultivation and replacement practices could engender the depletion of the wild variety. Application of plant tissue culture has helped in the regeneration and preservation of several plants in-vitro. The present study reports media standardization for micropropagation and callus induction for the conservation of Centella asiatica using field-grown plants. In media standardization for callus induction, appreciable results were obtained where full strength MS (Murashige and Skoog) media was supplemented with 2 mg.L-1 IAA (Indole acetic acid) and a combination of 0.5 mg.L-1 Kn (Kinetin) with 1 mg.L-1 IAA while MS media supplemented with a combination of 0.5 mg.L-1 Kn and 1.5 mg.L-1 IAA was used for callus proliferation. Combination of BAP (6- Benzyl amino purine) and IAA from preliminary experimentation on micropropagation showed high shooting frequency and were further optimized with parameters such as sucrose and incubation period using Response surface methodology (RSM) to study their individual and interactive effects. A maximum shoot height of 3.8 cm was obtained from the optimized values after 13 days with both BAP and IAA at 0.5 mg.L-1 and sucrose at 6% with the R2 value at 0.73.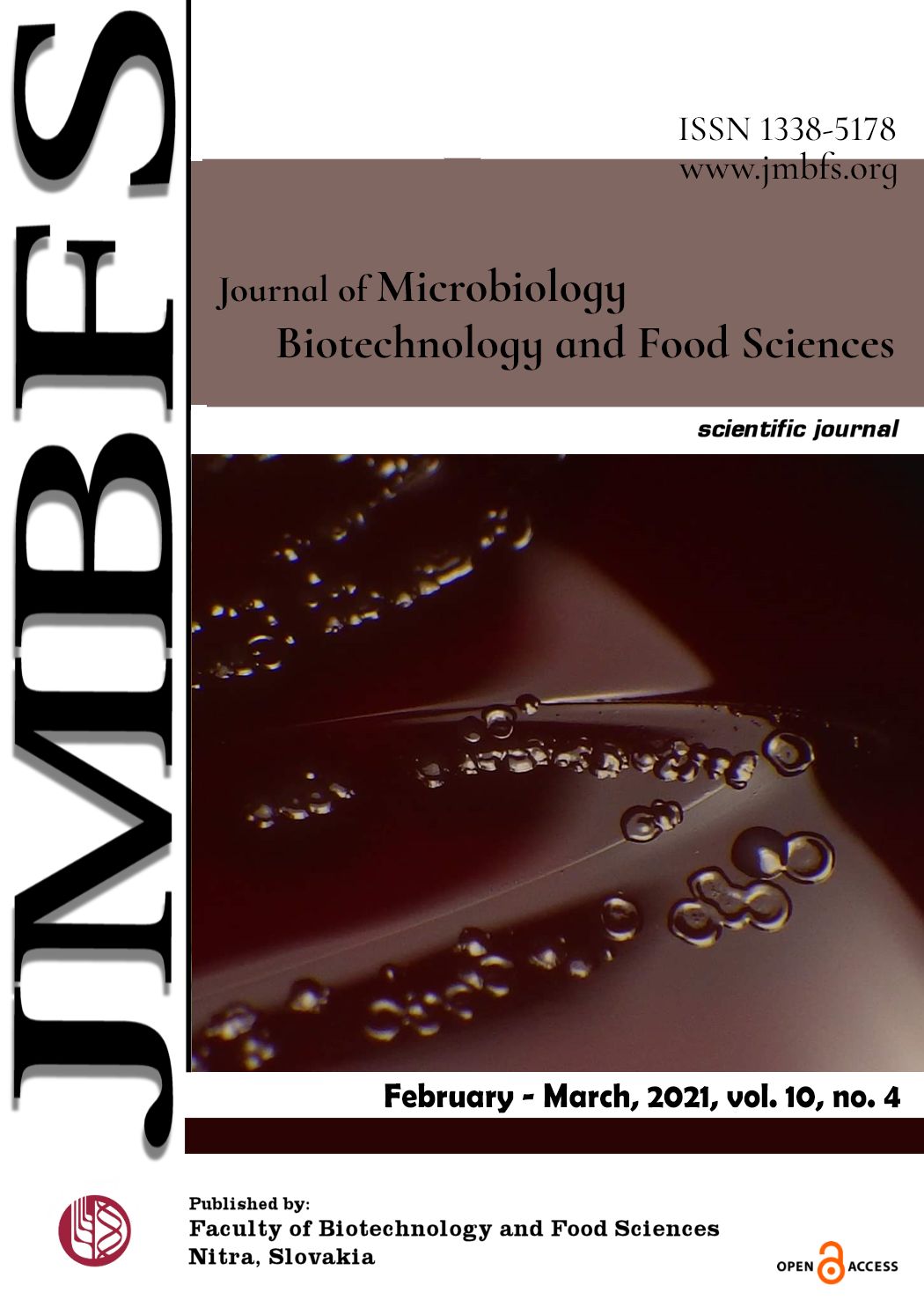 Downloads
License
Copyright (c) 2021 Journal of microbiology, biotechnology and food sciences
This work is licensed under a Creative Commons Attribution-NoDerivatives 4.0 International License.