RIPENING DELAY OF 'SABA' BANANA USING CHITOSAN COATING MATERIAL FROM THE TEST WASTES OF PHILIPPINE BLUE-EYED SEA URCHIN
Keywords:
Biopolymer, Fruit surface coating, Postharvest loss of Banana, Diadema savignyi
Abstract
Postharvest loss of bananas due to ripening acceleration is one of the problems of local Filipino farmers. This problem has resulted in profit losses which could bring serious effects in the agricultural sector. Thus, this study aims to derive chitosan, a biopolymer and non-toxic material from the test wastes of the Philippine blue-eyed sea urchins (Diadema savignyi Michelin, 1845) to be used as a surface coating for 'Saba' banana (Musa x paradisiaca) to delay the ripening process. The chitosan was obtained by decolorization, pulverization, deproteinization, demineralization, and deacetylation of the sea urchins' tests. The derived chitosan was validated by its Degree of Acetylation (DA) (35.65%) based on amino and hydroxyl group at peaks 1645.25 cm-1 and 3469.63 cm-1. Scanning Electron Microscopy (SEM) micrographs confirmed the amorphous and non-homogeneous structure of chitosan. Results also showed that the chitosan-coated bananas had lower weight loss, greener color,  firmer, and lower disease incidence after the seven-day observation as compared with that of the uncoated samples. The study implies that the synthesized chitosan from the test wastes of Philippine blue-eyed sea urchin can be a potential natural coating material in delaying the rapid ripening of 'Saba' banana.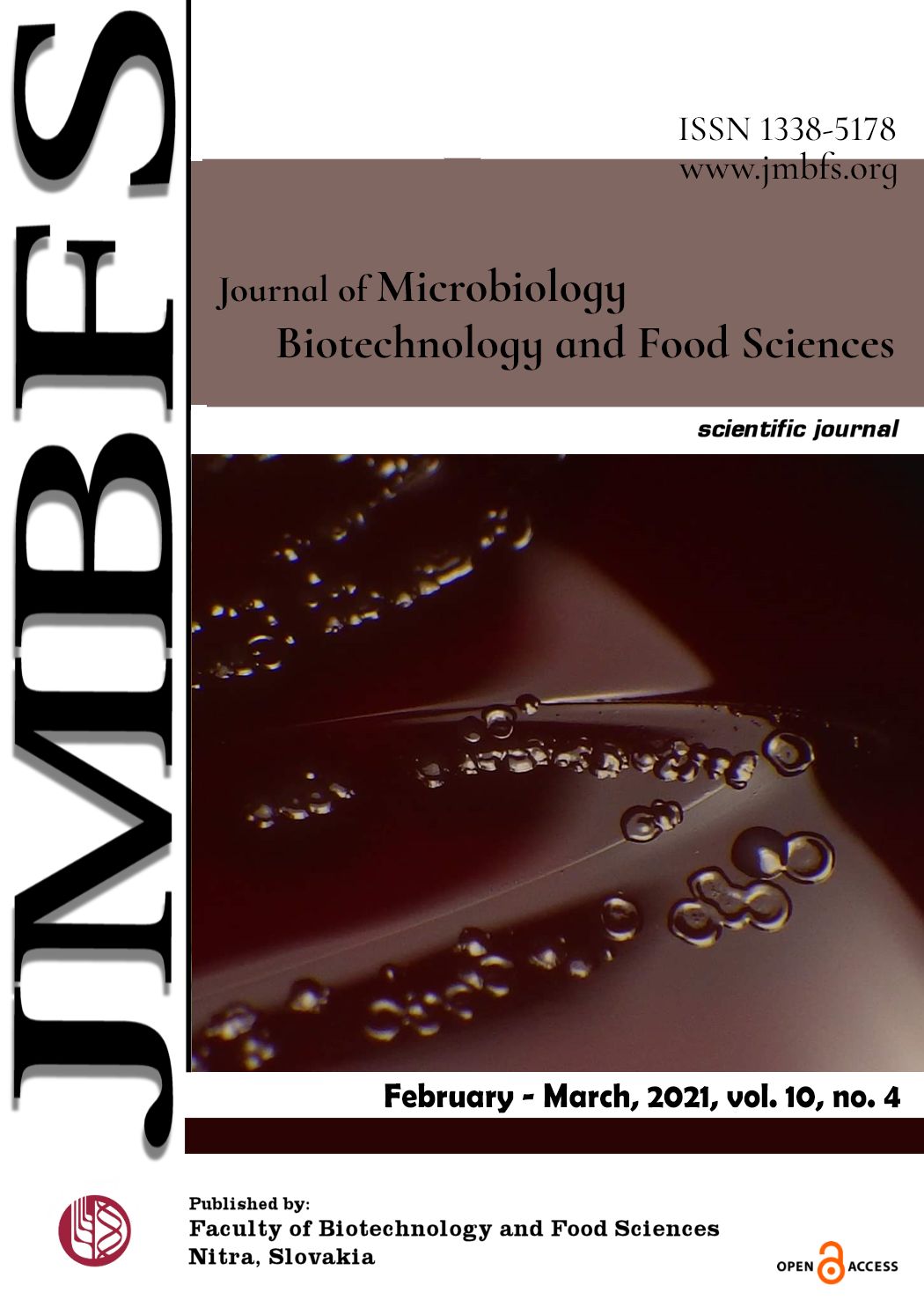 Downloads
License
Copyright (c) 2021 Journal of microbiology, biotechnology and food sciences
This work is licensed under a Creative Commons Attribution-NoDerivatives 4.0 International License.