A REVIEW OF CURRENT KNOWLEDGE AND GAPS ABOUT CAMPYLOBACTER METHODS: FROM CULTURE TO CHARACTERIZATION
Keywords:
Campylobacter, CIDTs, public health, typing methods, WGS
Abstract
Campylobacteriosis is a zoonotic disease caused by Campylobacter, mostly associated with consumption of contaminated foodstuffs and water. Campylobacter jejuni and Campylobacter coli recognized as the leader of foodborne diarrheal illness in humans. The frequency of these microorganisms in poultry is fairly high than Salmonella and more challenging to measure, which represent an expensive burden charge on public health due to their difficulties to master them, especially with the fast increase rates of multidrug-resistant of thermophilic Campylobacter strains. It is well recognized that Campylobacter spp. is a fastidious cell, difficult to isolate in laboratories owing to their requirements and sensibility. That's why; these factors must be taken into consideration during recovery protocols. A variety of phenotyping tests have been reported and widely used for confirmation and identification of Campylobacter species. Nonetheless, Whole Genome Sequencing (WGS) and Culture-Independent Diagnostic Tests (CIDTs) are new eras of hopeful technologies, mainly involved in the detection and characterization of threaten public health pathogens. This review aimed to describe the culture methods, phenotypic and genotypic schemes used to isolate, identify, and characterize Campylobacter isolates, through discussing the current knowledge and gaps related to the application of these techniques over others performed for typing this microaerophilic genus.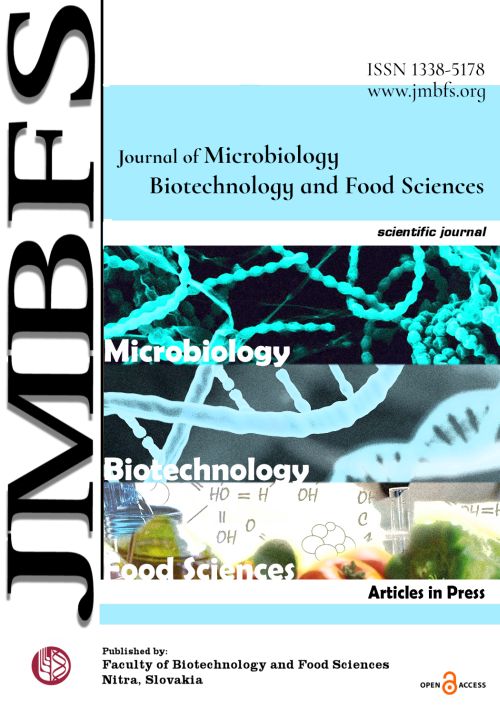 Downloads
How to Cite
El Baaboua, A. ., El maadoudi, M. ., Bouyahya, A., Kounnoun, A. ., Bougtaib, H. ., Omar, B. ., Boujida, N. ., & Abrini, J. . (2021). A REVIEW OF CURRENT KNOWLEDGE AND GAPS ABOUT CAMPYLOBACTER METHODS: FROM CULTURE TO CHARACTERIZATION. Journal of Microbiology, Biotechnology and Food Sciences, e4154. https://doi.org/10.15414/jmbfs.4154
License
Copyright (c) 2021 Aicha El Baaboua, Mohamed El maadoudi, Abdelhakim Bouyahya, Ayoub Kounnoun, Hajar Bougtaib, Belmehdi Omar, Nadia Boujida, Jamal Abrini
This work is licensed under a Creative Commons Attribution-NoDerivatives 4.0 International License.
Received 2021-01-02
Accepted 2021-04-16
Online Published 2021-10-01