GUT SYMPTOMS LINKED WITH COVID-19: A SYSTEMATIC REVIEW
Keywords:
COVID-19, gut symptoms, respiratory symptoms, gastrointestinal disease, SARS-CoV-2
Abstract
The most prevalent symptoms at the onset of COVID-19 are fever, cough, fatigue, myalgia, and dyspnea (shortness of breath). Initially, it was thought that the virus only causes respiratory distress in patients until the viral RNA has been detected in the patient's stool. Recently, several new studies have depicted that COVID-19 has impact on gut patients. We hypothesized that, there may have a link between gut symptoms and COVID-19. Therefore, the present study was reviewed to explore this study question; searches were conducted to identify the articles related to the association between gut symptoms and COVID-19, which were published between 2019 to 2020. Multiple searches were conducted in Google Scholar and ResearchGate using keywords. In this review, a total of 2639 cases of COVID-19 from 20 articles had been analyzed with special emphasize on gut symptoms. Among 20 studies, Diarrhea (highest 71.62% and lowest 2%) was the most prevalent symptoms, respectively, nausea (highest 17.1% and lowest 1%) & vomiting (highest 16.7% and lowest 1%), anorexia (highest 66.7% and lowest 17.9%), and abdominal pain (highest 8.8% and lowest 1.9%). Along with the main symptoms, we studied some commonly associated symptoms, such as, fever (highest 98.6% and lowest 55.6%) and coughing (highest 91.67% and lowest 35%) were heavily linked with COVID 19. Despite all the GI symptoms associated with COVID 19, there are currently no recommendations for a diagnostic approach in the presence of gastrointestinal symptoms associated with the corona virus, and there is no definitive knowledge of the role of COVID-19 in the gastrointestinal diseases. So, further studies are needed to identify the better relationship between gut symptoms and SARS-CoV-2 for suppressing the spread of COVID-19.
Downloads
Download data is not yet available.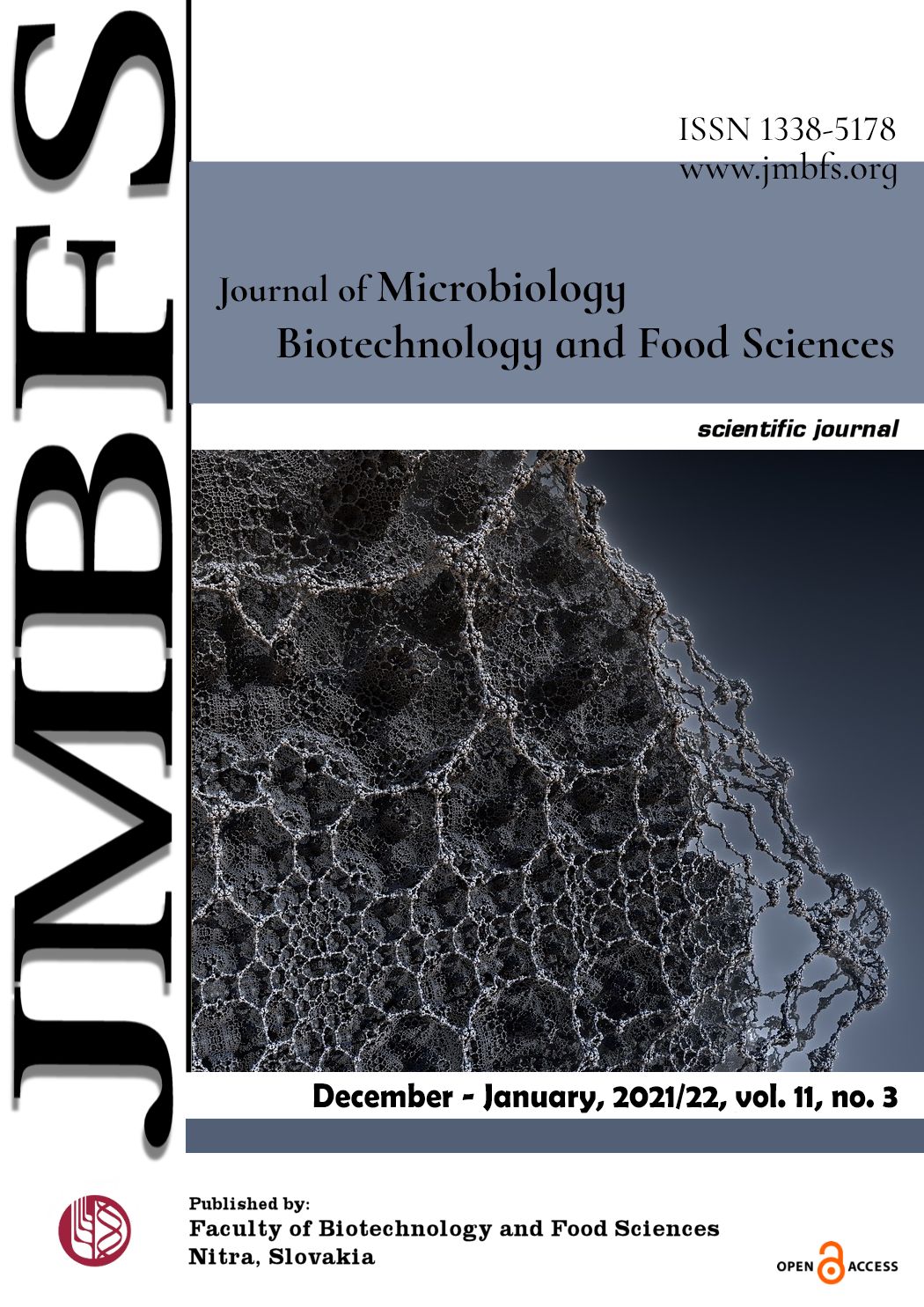 Downloads
How to Cite
Mahmud, M., Uddin, M. K. ., Hossain, M. S. ., Akter, S. ., Shihab, M. M. R. ., Islam, M. M. ., & Acharjee, M. (2021). GUT SYMPTOMS LINKED WITH COVID-19: A SYSTEMATIC REVIEW. Journal of Microbiology, Biotechnology and Food Sciences, 11(3), e4337. https://doi.org/10.15414/jmbfs.4337
License
Copyright (c) 2021 Md.Rayhan Mahmud, Md. Karim Uddin, Md. Sajjad Hossain, Sharmin Akter, Md. Maksudur Rahman Shihab, Md. Mahfuzul Islam, Mrityunjoy Acharjee
This work is licensed under a Creative Commons Attribution 4.0 International License.
All papers published in the Journal of Microbiology, Biotechnology and Food Sciences  are published under a CC-BY licence (CC-BY 4.0). Published materials can be shared (copy and redistribute the material in any medium or format) and adapted (remix, transform, and build upon the material for any purpose, even commercially) with specifying the author(s).