A REVIEW ON UNDERSTANDING OF EGG YOLK AS FUNCTIONAL INGREDIENTS
Keywords:
Egg yolk, phosvitins, lipovitellins, yolk granules, yolk plasma
Abstract
The various bakery products like cake, cookies, and bread includes egg as an ingredient, which plays significant role in the product development. The egg yolk is the dense yellow part of the egg and is considered nutritionally more beneficial when compared to the other portion of the (egg whites). The egg yolk is considered a rich source of essential fat-soluble vitamins (A, D, E, and K) and few water-soluble vitamins (B6, B12). It is also rich in calcium, magnesium, iron, and selenium. This review discusses about functional characterization like interfacial properties, gelation, and phase separation behavior of egg yolk and its constituents (plasma and granules). This reviews briefly discuss about constituent characterization like xanthophylls, color stability, fatty composition with using newer analysis techniques. Besides, its applications in different industries like bakery, snacks, meat industry and production of nanogels have also been documented.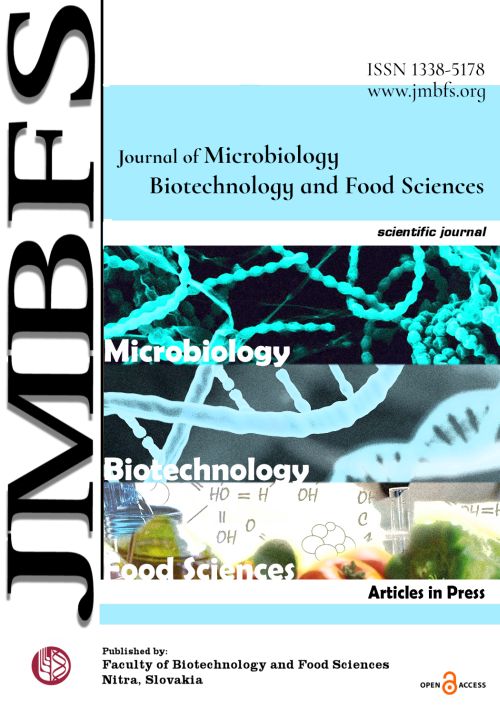 Downloads
How to Cite
Patil, S. ., Rao, B. ., Matondkar, M. ., Bhushette, P. ., & Sonawane, S. K. (2021). A REVIEW ON UNDERSTANDING OF EGG YOLK AS FUNCTIONAL INGREDIENTS. Journal of Microbiology, Biotechnology and Food Sciences, e4627. https://doi.org/10.15414/jmbfs.4627
License
Copyright (c) 2021 Sonal Patil, Bhakti Rao, Malhar Matondkar, Pravin Bhushette, Sachin K Sonawane
This work is licensed under a Creative Commons Attribution-NoDerivatives 4.0 International License.
Received 2021-03-28
Accepted 2021-08-11
Online Published 2021-10-01