QUERCUS CERRIS L.: ANTIBACTERIAL AND ANTIBIOFILM POTENTIAL
Keywords:
Quercus cerris L., extracts, antibacterial activity, antibiofilm activity
Abstract
Invasion of pathogenic infections, antibiotic resistance, and formation of biofilms represent serious contemporary issues that threaten human health. Quercus cerris L. is a deciduous Mediterranean tree that has been used in folk medicine since the ancient times but without knowing its phytochemical profile. The aim of this study was to evaluate the antibacterial potential of aqueous and ethanolic leaf extracts against two Gram-positive bacteria (Streptococcus intermedius and Enterococcus faecium) and two Gram-negative bacteria (Escherichia coli and Stenotrophomonas maltophilia) using agar well diffusion and broth microdilution methods. The antibiofilm properties of Quercus cerris L. extracts were also tested against the listed bacteria. The results of this study showed that both extracts displayed antibacterial capacity. However, the test cultures were found to be more susceptible to the ethanolic extract than the aqueous one. The lowest minimum inhibitory concentration (MIC) (12 mg/ml) and minimum bactericidal concentration (MBC) (25 mg/ml) values of the ethanolic extract were registered against Escherichia coli, while the highest values were noted against Streptococcus intermedius. As for the aqueous extract, it showed only a bacteriostatic activity against all the tested bacteria with a MIC of 100 mg/ml. The results of the antibiofilm assays also showed that the ethanolic extract exhibited significant antibiofilm effects against the investigated microorganisms. In the light of the findings of this research study, the aqueous and ethanolic extracts of Quercus cerris L. may be very useful in the development of new plant-based antimicrobial agents.
Downloads
Download data is not yet available.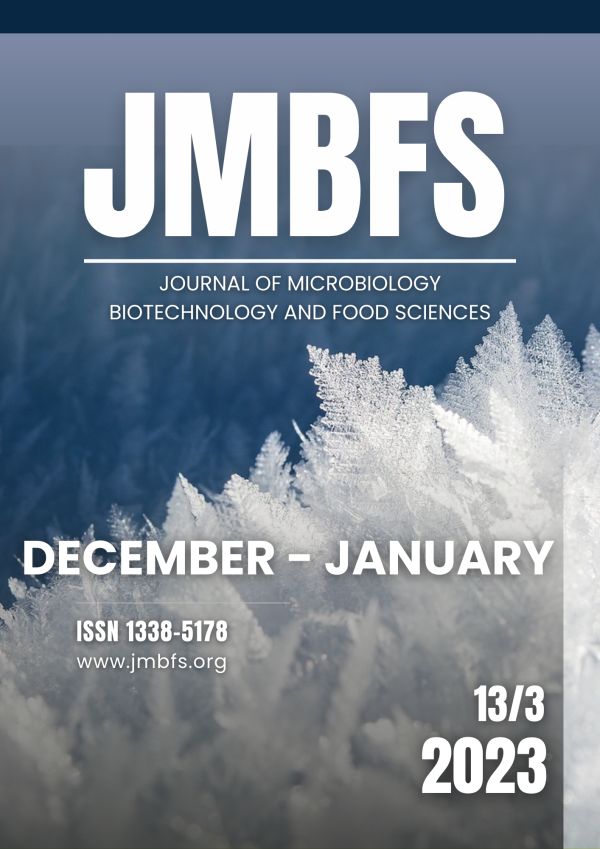 Downloads
How to Cite
Najib, R., Mezher, M., Houri, T., Kairallah, Y., & Khalil, M. (2023). QUERCUS CERRIS L.: ANTIBACTERIAL AND ANTIBIOFILM POTENTIAL. Journal of Microbiology, Biotechnology and Food Sciences, 13(3), e9843. https://doi.org/10.55251/jmbfs.9843
License
Copyright (c) 2023 Rola Najib, Malak Mezher, Tarek Houri, Yara Kairallah, Mahmoud Khalil
This work is licensed under a Creative Commons Attribution 4.0 International License.
All papers published in the Journal of Microbiology, Biotechnology and Food Sciences  are published under a CC-BY licence (CC-BY 4.0). Published materials can be shared (copy and redistribute the material in any medium or format) and adapted (remix, transform, and build upon the material for any purpose, even commercially) with specifying the author(s).