USE OF BRAZIL NUT KERNELS IN STUFFED MEAT TECHNOLOGY
Keywords:
stuffed meat products, semi-finished products from meat of broiler chickens, Brazil nuts
Abstract
The results of the use of Brazil nut kernels in the technology of stuffed meat products are presented. The composition and physicochemical parameters of plant and meat raw materials have been tested. It has been determined that the content of lipids and mineral elements in the kernels of the nut exceeds their amounts established in chilled legs of broiler chickens. The addition of plant material at a dosage of 10% improves the taste and aroma properties and increases the content of Ca (2.2 times), Se (2 times), Fe (1.7 times), Mg (1.6 times), P and Zn (by 26%) in the finished product against the background of a decrease in the amount of butter according to the recipe by 8%. The use of Brazil nuts also introduces microelements (Cu, Mn, Mo, Ag, Au, Co) and dietary fiber into the meat product.
Downloads
Download data is not yet available.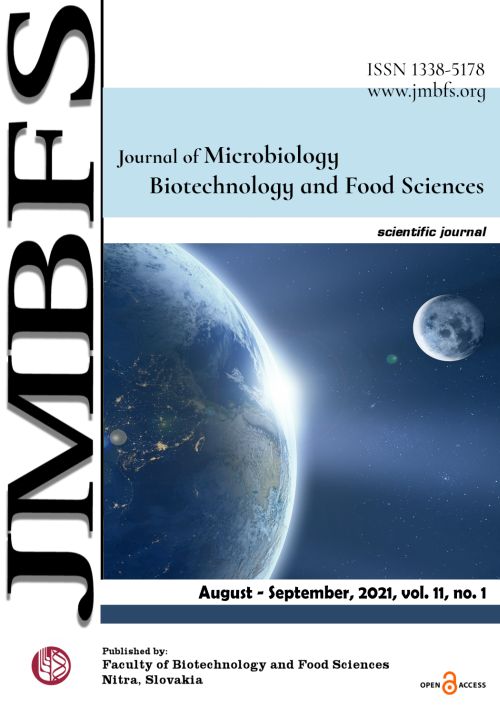 Downloads
How to Cite
Lukin, A., Naumova, N. ., & Betz, J. . (2021). USE OF BRAZIL NUT KERNELS IN STUFFED MEAT TECHNOLOGY. Journal of Microbiology, Biotechnology and Food Sciences, 11(1), e4014. https://doi.org/10.15414/jmbfs.4014
License
Copyright (c) 2021 Journal of microbiology, biotechnology and food sciences
This work is licensed under a Creative Commons Attribution-NoDerivatives 4.0 International License.
Received 2020-11-29
Accepted 2021-01-22
Online Published 2021-08-01