PROKARYOTIC DIVERSTY OF ACID MINE DRAINAGE PONDS IN ORE ENRICHMENT PLANT
Keywords:
acidic mine drainage, acidophiles, prokaryotic diversity, Turkey
Abstract
The biodiversity of acidophilic prokaryotes was determined in three AMD ponds (pH 2.7-6.5) in Turkey (İzmir-Halıköy antimony ore enrichment plant) using 16S rRNA cloning and denaturing gradient gel electrophoresis methods. Water samples were taken two times in March 2014 and June 2015. The microbial diversity identified includes species such as Acidiphilium angustum, Acidocella sp., Ferroplasma acidiphilum, Acidithiobacillus ferriphilus, Acidithiobacillus ferrivorans, Acidiphilium rubrum, Thiomonas sp., Acidiphilium multivorum, Acidiphilium cryptum, Ferrovum myxofaciens, Acidocella aluminiidurans with the used techniques. In addition to, it has been determined that biodiversity is variable in the operating mine pools. Aciditihobacillus ferriphilus, Acidiphilium angustum, and Acidiphilium rubrum are new records for Turkey.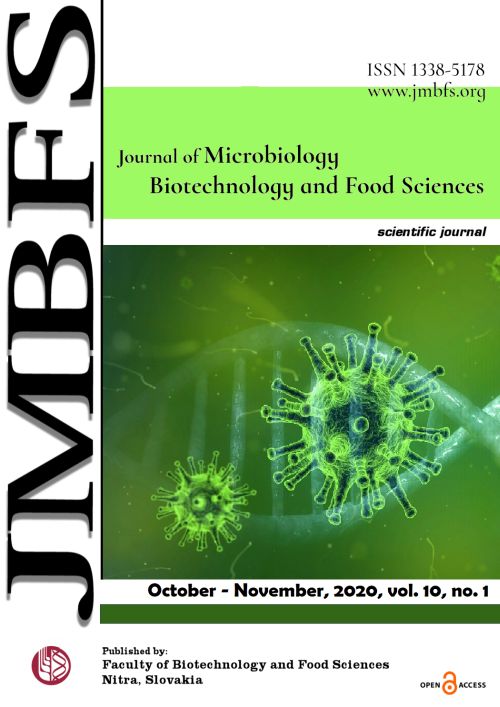 Downloads
License
Copyright (c) 2020 Journal of microbiology, biotechnology and food sciences
This work is licensed under a Creative Commons Attribution-NoDerivatives 4.0 International License.