IDENTIFICATION OF FILAMENTOUS FUNGI IN TURKISH MOLD-RIPENED CHEESES AND SCREENING OF MYCOTOXIN GENES OF PENICILLIUM ROQUEFORTI ISOLATES
Keywords:
Mold-ripened cheeses, Filamentous fungal diversity, P. roqueforti, Roquefortine C, Mycophenolic acid
Abstract
Turkish mold-ripened cheese varieties are traditionally produced by spontaneous fungal growth during the ripening process in cellars or caves. In this study, fourty strains of filamentous fungi were isolated from mold-ripened cheeses of different regions. Internal transcribed spacer (ITS) sequencing identified the most common species as Penicillium roqueforti (52%). The two key genes, roqA/rds and mpaC, involved in the biosynthesis of roquefortine C and mycophenolic acid, respectively, were screened by PCR. The presence of fragments of these genes in all P. roqueforti isolates indicates the potential of the isolates for production of these metabolites. Four selected strains of P. roqueforti produced roquefortine C, but mycophenolic acid was detected in only two strains. Variability in the production of the metabolites might indicate the presence of polymorphisms outside of the region amplified or in other genes or their regulatory regions in the biosynthetic pathway.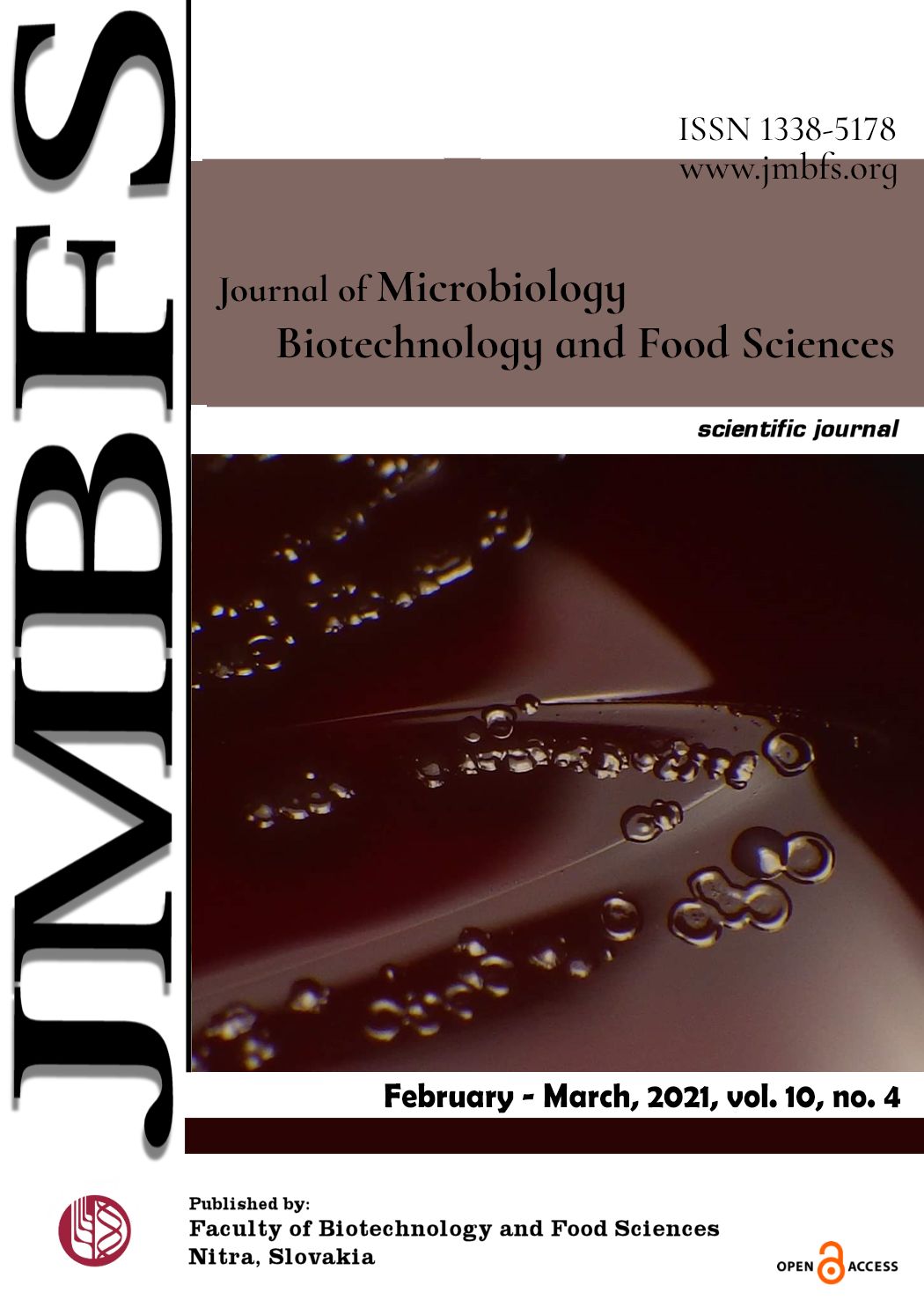 Downloads
License
Copyright (c) 2021 Journal of microbiology, biotechnology and food sciences
This work is licensed under a Creative Commons Attribution-NoDerivatives 4.0 International License.