IMPACTS OF THE USE OF GLUTEN-FREE CEREALS AND SPICES ON THE QUALITY PARAMETERS OF BEER
Keywords:
Gluten-free cereals, Beer, Ginger, Celiac disease
Abstract
The focus of this study was to examine the brewing performance quality attributes of wort and beer produced entirely from such combinations at various quantities. The physiochemical characteristics of the different gluten-free beer with and without the addition of ginger in comparison to barley-based beers was also examined. In this study, three different types of gluten-free cereals (oat, rice and corn) were used in the production of pale beer. Freshly grated ginger was added to some of the produced beer samples prior to maturation. This was compared to the beer samples produced using barley malt and also with an addition of ginger. For this, the total phenolic content, flavonoid content, color intensity, bitter acid content, and selected mineral content have been evaluated.
The final product presented the bitter acid content of oat + rice beer with the highest amount among all the individual beer samples analyzed; In the Flavonoid content, the control sample beer was higher than all the other individual beer samples and the TPC showed a similar pattern. Concerning the mineral level present, potassium and phosphorus was seen to possess the highest concentration respectively in the beer samples. In addition, the oat beer has the highest amount in sodium, calcium and sulphur respectively while magnesium was highest in control + ginger beer.
The chemometric approach shows that the gluten free beer produced with and without ginger displayed several traits from the control samples. The cereal blends show some promising attributes as an adjunct for beer brewing.
Downloads
Download data is not yet available.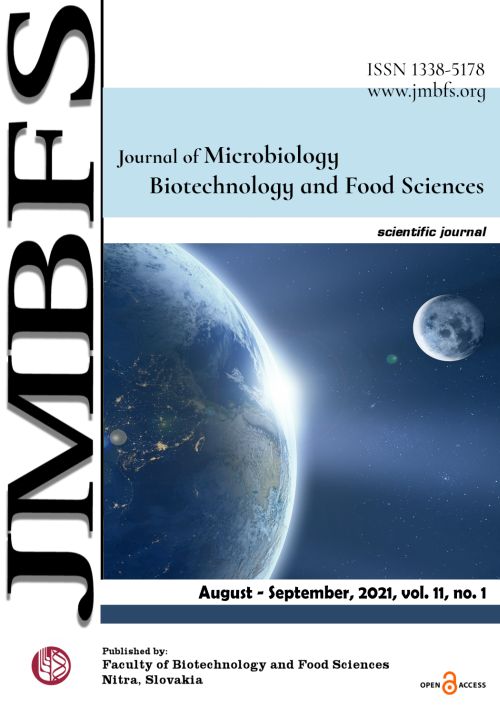 Downloads
How to Cite
Orhotohwo, O. L., Czipa, N., Kovács, B., & Alexa, L. (2021). IMPACTS OF THE USE OF GLUTEN-FREE CEREALS AND SPICES ON THE QUALITY PARAMETERS OF BEER. Journal of Microbiology, Biotechnology and Food Sciences, 11(1), e3838. https://doi.org/10.15414/jmbfs.3838
License
Copyright (c) 2021 Journal of microbiology, biotechnology and food sciences
This work is licensed under a Creative Commons Attribution-NoDerivatives 4.0 International License.
Received 2020-10-14
Accepted 2021-02-16
Online Published 2021-08-01