ISOLATION AND CHARACTERIZATION OF BIOACTIVE COMPOUNDS IN MEDICINAL PLANT Centella asiatica AND STUDY THE EFFECTS ON FUNGAL ACTIVITIES
Keywords:
Centella asiatica, GC–MS, bioactive compounds , phytochemical
Abstract
Medicinal plants are sources of important therapeutic aids for alleviating human ailments. The present research investigation was carried out to study anti-fungal activity of C. asiatica were tested against C. albicans, Aspergillus niger, and Penicillium sp. using two methods, disc diffusion method and broth dilution method. C. asiatica crude methanol extract was found to be the most effective against fungal activity. Compared to disc diffusion, broth dilution was a more appropriate method to quantitatively determine the anti-Candida activity of plant extract, whereby the MIC values of the crude extracts was determined. The result from disc diffusion assay demonstrates that plant extracts have an inhibitory effect. However, the broth dilution method result reveal that C. asiatica crude methanol extract has lower MIC values, meaning it has more prove that C. asiatica has an anti-fungal effect. Bioactive analysis results reveled that bioactive compounds present in the leaf, stems, roots, and the whole plant extract from Centella asiatica are the major chemical constituents are n-Hexadecanoic acid (99%), cis-Vaccenic acid (91%), 5-Hydroxymethylfurfural (88%), Tetradecanoic acid (86%). Further study is required to find out the specific phytochemical which is responsible for its medicinal value.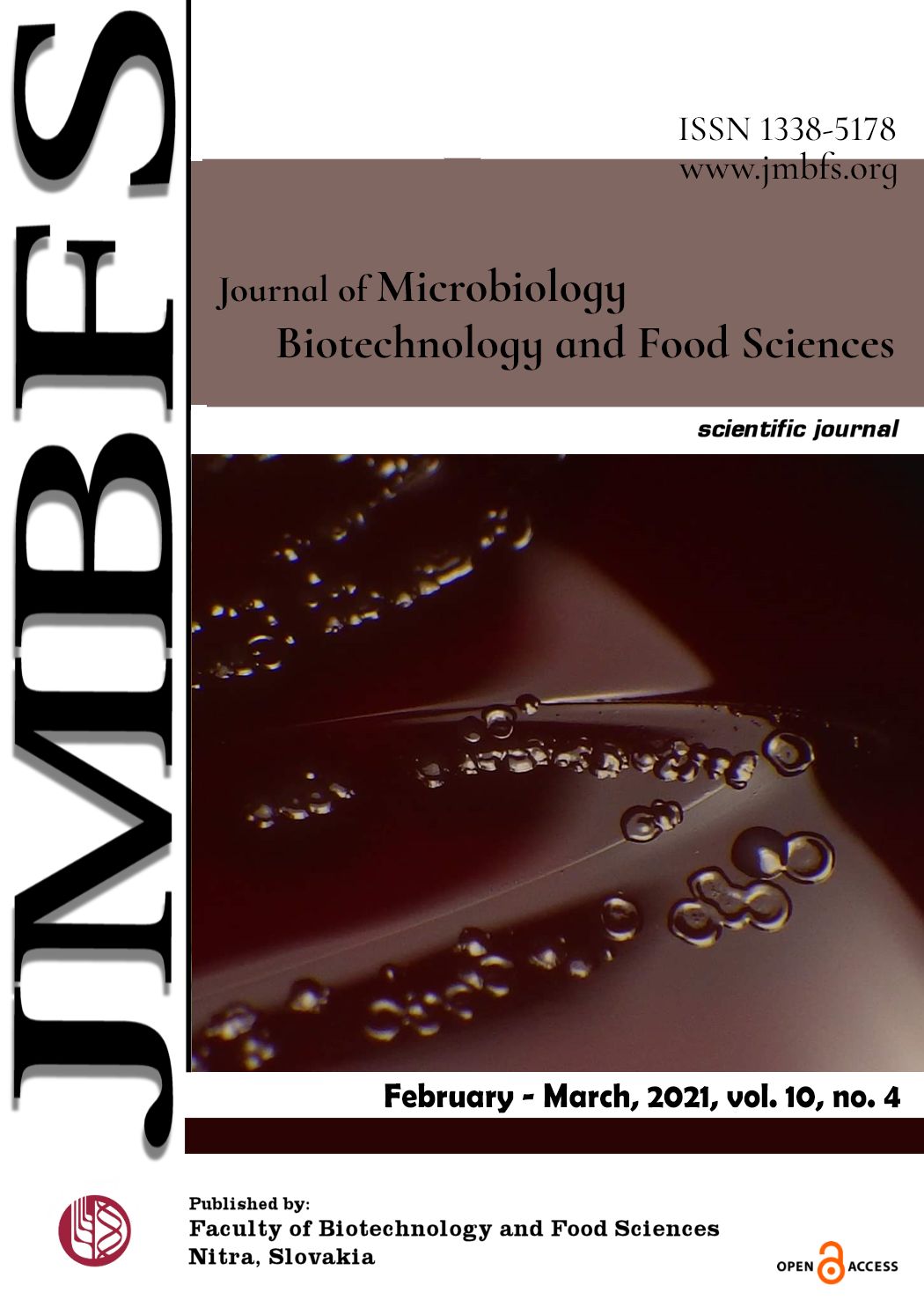 Downloads
License
Copyright (c) 2021 Journal of microbiology, biotechnology and food sciences
This work is licensed under a Creative Commons Attribution-NoDerivatives 4.0 International License.