UTILIZATION OF MICROWAVE ASSISTED BLACK CUMIN SEED EXTRACT AS HYPOCHOLESTEROLEMIC AGENT IN ALBINO RATS
Keywords:
Microwave assisted extraction, phenolics, hypercholesterolemia, antioxidant, black cumin
Abstract
Main aim of this study was to evaluate hypocholesterolemic potential of microwave-assisted black cumin (Nigella sativa) extracts (MABCEs) in a rat bioassay. Efficacy trial in this study comprised of 25 male albino rats which were divided into 5 groups having 5 rats each. Out of these 25 rats, 20 were hypercholesterolemic and 5 were normal rats. Hypercholesterolemia was induced by providing high cholesterol diet for 15 days, and after the onset of hypercholesterolemia these rats were administered with different concentrations of the MABCE i.e. 150, 300 & 450 mg/kg B.W. for a period of 28 days. The administration of extract displayed significant lowering in the lipid profile of the experimental rats. The 300mg/kg B.W. dose of black cumin MAE provided the optimum results giving cholesterol, triglyceride and LDL-c content lowered by 14.9%, 11.32% and 12% and value of HDL-c elevated by 12.88% compared to the hypercholesterolemic control. Similarly, there was a percent elevation in levels of SOD and CAT by 19.83% and 13.97%. The current study concluded that MABCEs have hypocholesterolemic effect thus can be used for its therapeutic property.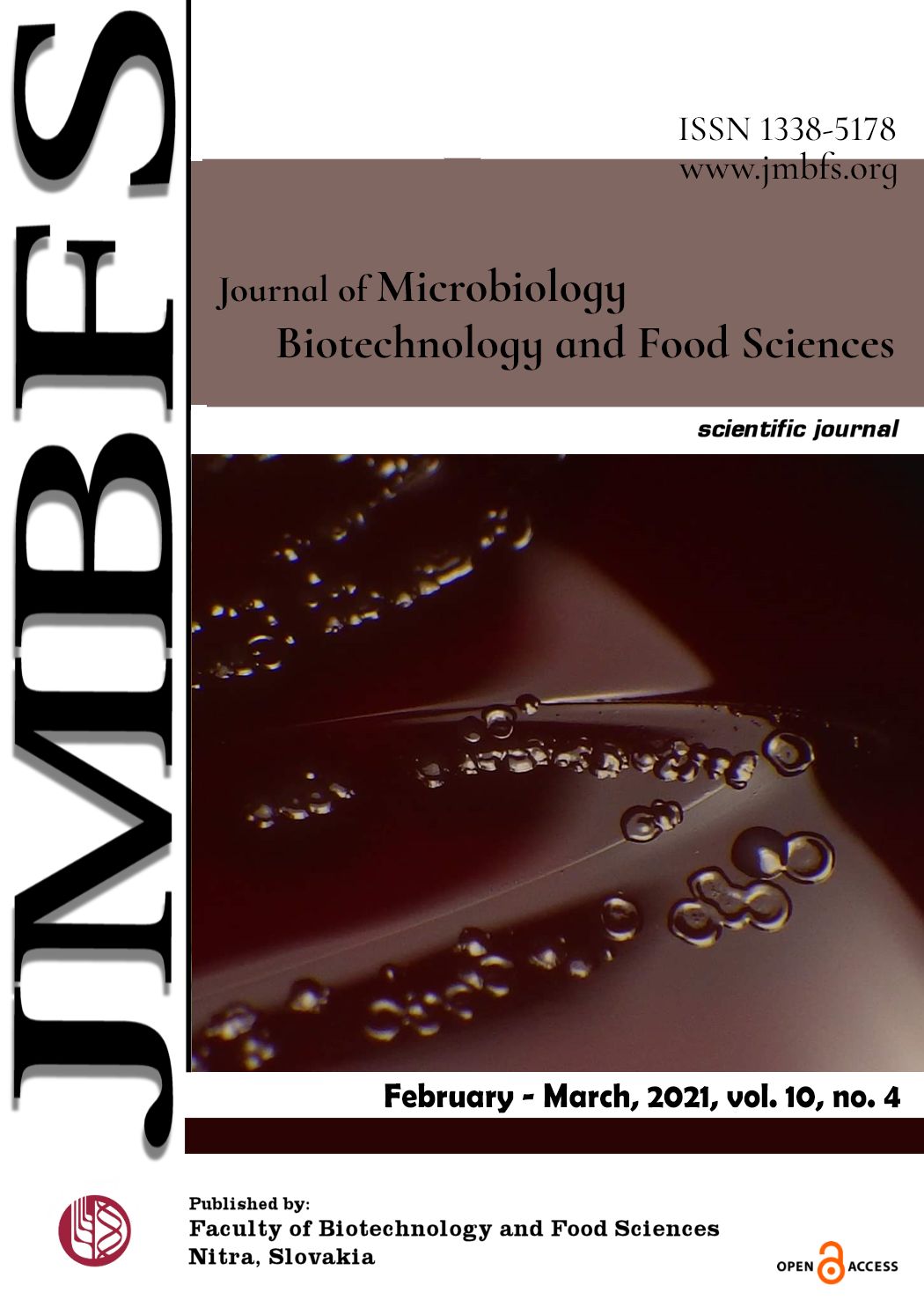 Downloads
License
Copyright (c) 2021 Journal of microbiology, biotechnology and food sciences
This work is licensed under a Creative Commons Attribution-NoDerivatives 4.0 International License.