UTILIZATION OF MICROWAVE ASSISTED EXTRACTS OBTAINED FROM VARIOUS PARTS (WHOLE FRUIT, SEEDS, LEAVES AND ROOTS) OF CITRULLUS COLOCYNTHIS AS HYPOCHOLESTEROLEMIC AGENT IN ALBINO RATS
Keywords:
Citrullus colocynthis, Hyperlipidemia, Microwave Assisted Extracts, Cholesterol
Abstract
The study was conducted to investigate the hypolipidemic properties of Microwave assisted extracts (MAE) obtained from different parts (whole fruit, leaves, seeds and roots) of Citrullus colocynthis on hyperlipidemic experimental rats. The trial consisted of 30 male rats that were divided into six groups each having 5 rats whereas, out of these 25 were hyperlipidemic and 5 were normal rats. After the induction of high cholesterol for 15 days, 20 rats were fed with microwave assisted extract of different parts at a concentration of 200mg/kg/B. W for 28 days. The administration of the extracts reported considerable reduction in the lipid profile parameters of the hypercholesterolemic rats. The MAE of seed of Citrullus colocynthis displayed the optimum results showing reduced levels of cholesterol, triglyceride and LDL-c by (10.33%), (22.50%) and (15.70%) while an elevation of (16.75%) in HDL-c content compared to the hypercholesterolemic control. Likewise, the percent increase in the concentrations of CAT and SOD by (6.92%) and (18.47%). The study concluded that the MAE of Citrullus colocynthis showed a positive effect on hypercholesterolemia thus providing therapeutic benefits.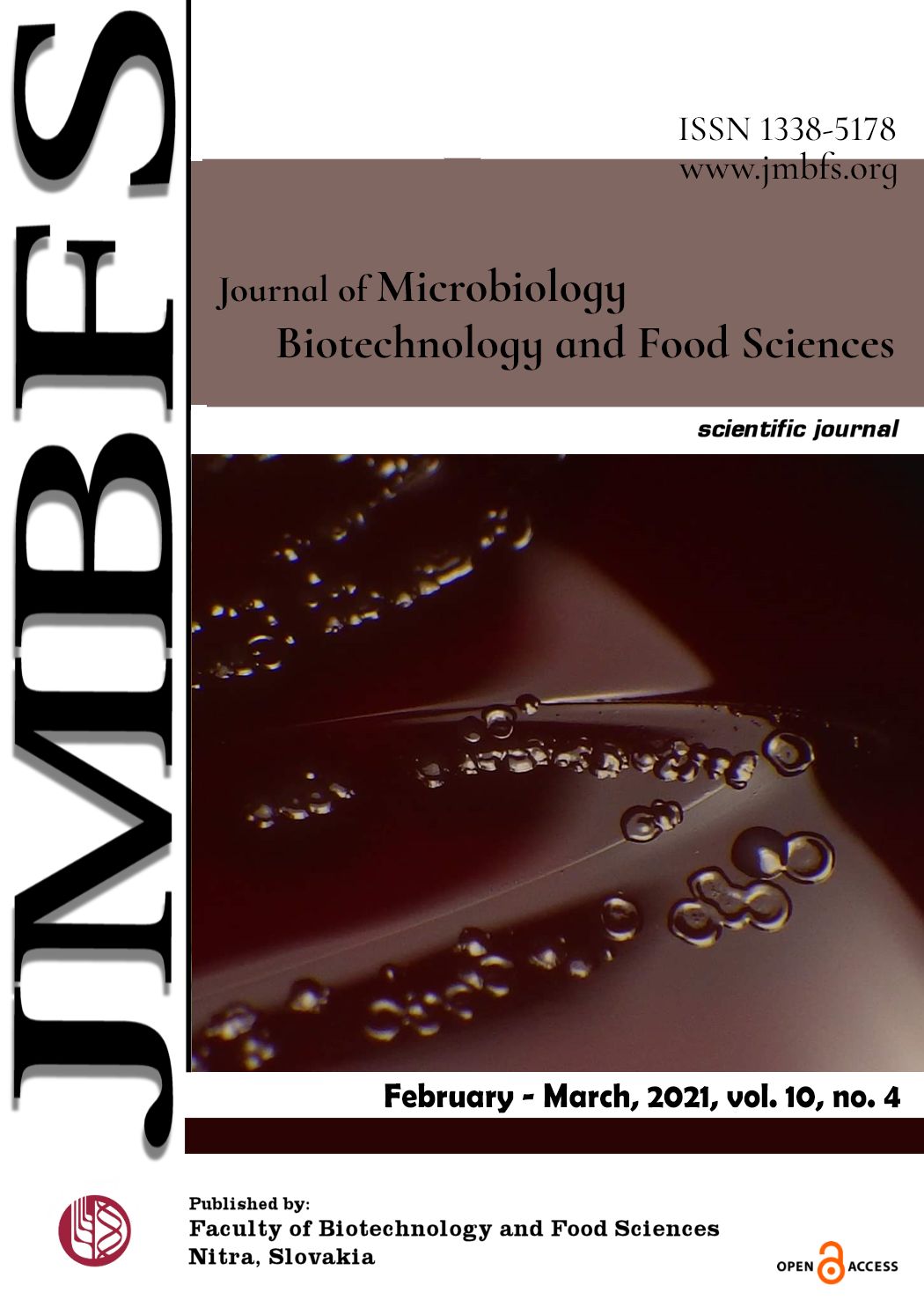 Downloads
License
Copyright (c) 2021 Journal of microbiology, biotechnology and food sciences
This work is licensed under a Creative Commons Attribution-NoDerivatives 4.0 International License.